Food lighting LED customized by HYRWELL:
lighting for meat, vegetables, fruit, bread, seafood, fish etc.

Many cute boys and girls always would love to staying beside those places where there are a lot of food, and touching fruit such as apples or oranges, maybe they like these fresh color and want to eat.

And how about you? Whether you have an experience, when you go shopping in supermarket, vegetable and fruit look like so fresh and beautiful, then you want buy and eat? All this mostly is because of food lighting.
HYRWELL is specialize in track lighting, range of products: track lights, linear lights and downlights.Usually in building, like a supermarket, clients who take charge of these projects, order three kinds of lights together, and we believe you can see many places have these set-out of three kinds of lights. We're passionate about making your space look even more beautiful.

In a supermarket, a kind of lighting application is for food. HYRWELL offer good quality about food lighting. The special lighting is mainly for meat/vegetable/fruit/seafood/bread, and these led lights include: track lights HYR- TLE/TLH/TLG/TLA series and downlighs HYR- DLT/DLO, different types are available: track lights --- track type, ceiling mounted type, downlights --- recessed type and ceiling mounted type, and different wattage to choose: 25w/30w/32w/35w.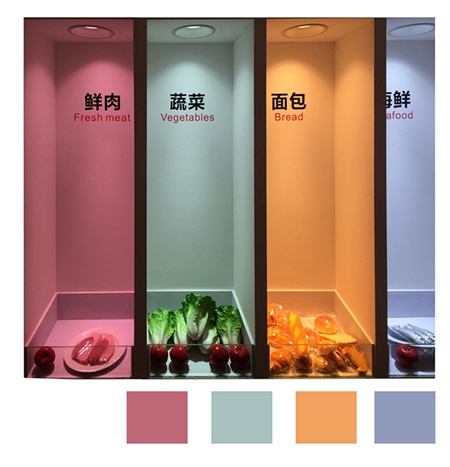 Food lighting can make food look like more fresh and beautiful, can catch more passersby' eyes, and in the final more customers would like to buy those food.

Our clients, who often place orders about food lighting, said to us"i am satisfied""good""perfect".

Below pictures, those track lights for meat and bread is under aging test, which are going to be shipped to clients.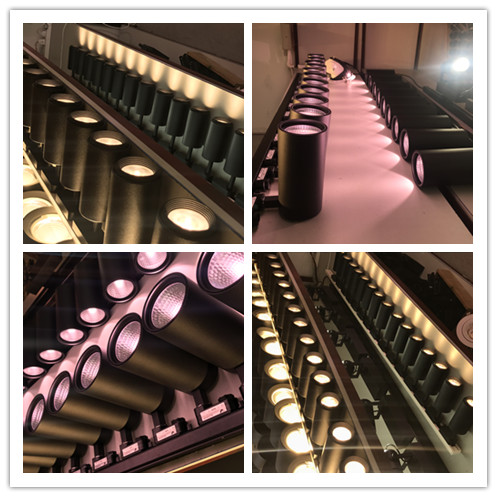 Any interests, pls contact us.
email: info@hyrwell.com
Or by wechat: shaohua1008
by Tina