HYRWELL will exhibit at Guangzhou International Lighting Exhibition
on 9th~12th June 2019

Good news! HYRWELL will exhibit at Guangzhou International Lighting Exhibition 9th~12th June, with attractive and powerful products. Welcome to visit our booth (booth No.: Hall 9.3 A75).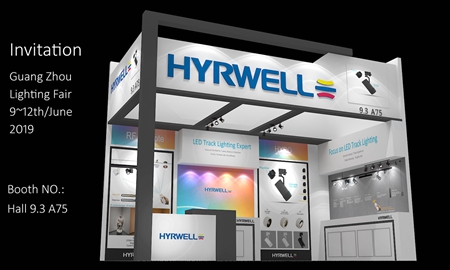 Through long time hard word, finally the exhibition is coming. At the beginning, we nearly missed, but because of firm determination and quickly making decision, we got the permission. From selecting to picking up exhibition booth designers, from booth style to focus products, we were seriously and patiently studying and working, several days ago, finally all is well done. Of course, everyone is still in this kind of station, that we want to do our best to service every customer and offer valuable things for them.

At the exhibition, we will dress in uniform with good smile, and have fine and beautiful posters.

Of course, maybe the important things you would pay attention to are what kinds of track lights will be exhibited and what's these attractive features will make you impressed? Here we can introduce one type of track light, HYRO A1 --- All all in one lamp, which can be zoomable and dimmable, as well as RF CCT color dimmable together in one lamp. Which function need to light the different objects, just change the driver.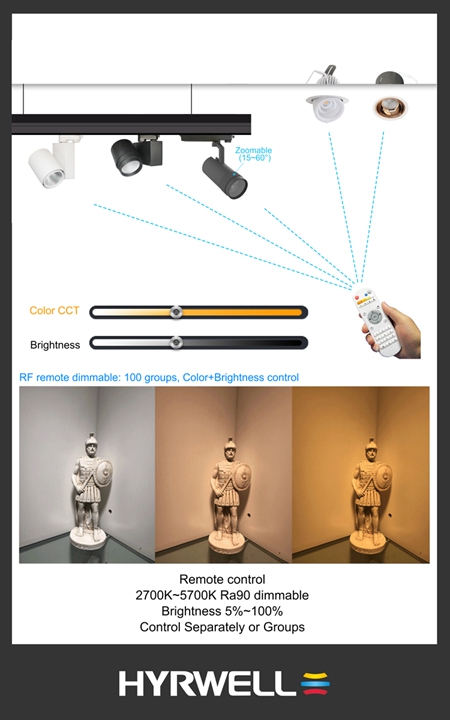 HYRO A1 is made with PLUGDRIVER, when you need to change different wattage or different function, no need soldering, just pull and push, one minutes to finish the replacement. Obviously, one of advantages is the lamp can be recycled when lighting different objects or you need different lighting applications, just need to change PLUGDRIVER (different power no dimmable or dimmable, or RF CCT color dimmable). And another advantage is when our of warranty time or after 5 years it is broken, you just need to buy PLUGDRIVER to replace, it is a new lamp again and no influence on it. No need to prepare the finished lamps in stock, just need buy more PLUGDRIVER.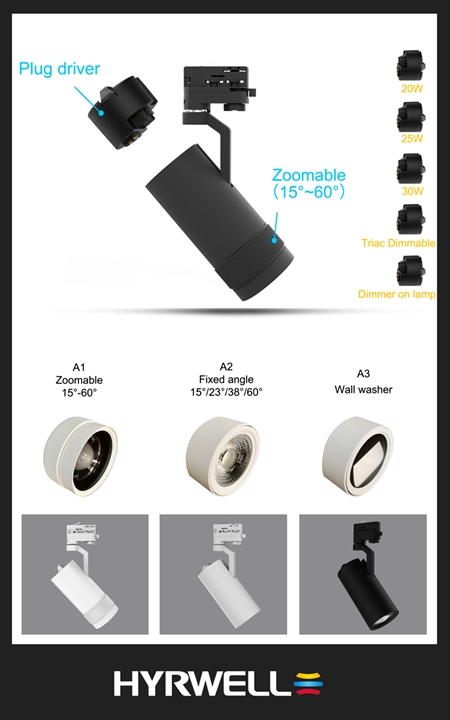 And more will be showed, such as CCT RF REMOTE suitable these track lights HYRWELL designed and produced, and mini cute track lights, etc. Also, we will announce what we will release next in advance.

So welcome to visit our booth for more surprise and further cooperation.


Also pls drop in our website www.hyrwell.com
Or contact info@hyrwell.com
Thanks for your time.
By Tina